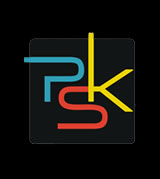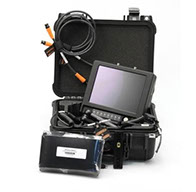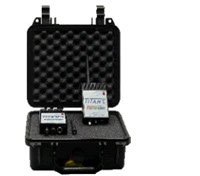 Titan™ is ideal for all Body-rig operators; the signal remains stable even both the Transmitter and the Receiver are in motion.
Titan™ performances in the real world:
Transmits/receives through residential walls, floors, ceiling or crowds without any picture interuption.
Range 300 m (1000ft) line of sight

Kit para Alexa
Alexa Monitor Package with CineMonitorHD8 SBL Evolution
Package includes (in a Pelican case):
1 x CineMonitorHD8 SBL Evolution,
1 x 3DSwing Arm with clamp for slide,
1 x Carbon Handle
1 x i/ lens cable to display datas from Cooke? or Angenieux? /i primes and zooms,
1 x RS3 power cable,
1 x Light sun & night hood,
2 x High quality HD BNC cables
Titan™
The first multi-directional Microwave Wireless Transmitter & receiver system broadcasting through obstacles without desynchronization of the video picture.
Titan™ is very user friendly: the 4 channels are pre-dialed and accessible with the flip of a switch. No tools required.
Titan™ transmits & receives NTSC, PAL & SECAM color signals as well Black&White.
Titan™ operates on 9-36 V DC via Lemo 2 or Hirose 6 connectors.
The Hirose 6 connector carries video out (Receiver) or video in (Transmitter) and accepts DC in.
Titan™ Transmitter and Receiver weigh 7oz (200g) each.
Very compact they can be easily velcroed to any camera or monitor.
Titan™ can be used in conjunction with any Monitor.
PSK Engenharia Com. Imp. Exp. LTDA.
Rua Diogo de Faria, 1202- sala 84A - Vila Clementino
CEP 04037-004 - São Paulo - SP
(11) 98292-0100